Nelly has a story.
Nelly has a story.  She doesn't have a book!
There are ten pelicans in The Pelican Family Counting Book.  It was our first book.  As the author, I had no idea that this would be a series.  How could it be that I didn't know?  Because, at that time, I had no idea that each character in the counting book had his or her own story!
Who knew?  Each pelican has a unique story!
I soon started to learn.  People asked me why Telly liked Cat and why Kelly wore a scarf.  The next two books explained that.
Then, almost magically, I started to hear stories from the other characters as well.  Stelly liked to talk about how she had helped Mayor Monday.  (Mayor Monday's story about that might be a little different!)
Delly pointed out that the story of Beach Town's Healthy Alphabet Challenge hadn't been told, and he thought I should do it.
Pelly and Melly declared that they had been friends FOREVER, or at least since they hatched, and thought their story should be next.  "Be sure to put in this list of tips about being a good friend," said Melly, as he handed me a list made up with the help of some Beach Town friends.
And then I noticed Nelly.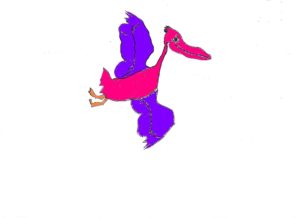 I decided to get to know her better, and asked her why she was always so kind.  She had learned it from others who had been super kind to her, she said.  Yes, said Shelly, Elly, and Zelly, "Tell her story next. We need more kindness!"
Nelly's Story
Nelly's egg shell got a little crack from a small earthquake on Pelican Isle.  She hatched early. She was little and fragile.  Cat noticed that whenever Nelly's mother stepped away from the nest, Nelly shivered with the cold. So he arranged to get a quilt for Nelly, which kept her snuggly warm. This set her on the path of trying to do kind things for others.
 Writing Stories Takes Effort and Time.
Nelly has a story.   It's a beautiful story.  A story about kindness needs to be told.  Combining a story with the illustrations takes time.  It takes money to publish a story.
Perhaps it is a good thing I didn't learn about Nelly's story at first.  In the process of publishing the other books, I learned some things.  One was that I need to shorten the number of words on a page, to make it not only be a read-to book, but also one our very young readers can pick up and read themselves. That is a challenge for me!  Short is not easy!  I'm working on it.
Nelly has a story.  It involves being thankful for kindnesses.  Nelly passes the kindness on to others. And, it has a beautiful quilt in it that my sister-in-law gave me.  It will be fun to use in the story.
Nelly has a story.  She doesn't yet have a book.  We're working on it.