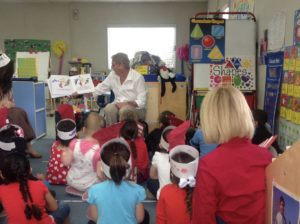 Reading My Own Books Is A Mood Lifter
There's a John Denver song, Sunshine On My Shoulders makes me happy. Sunshine does make me happy. But reading my own books to kids elevates my mood more.  On every occasion of sharing my books, I come away with feelings of exuberance and gratitude that I've had this chance.
Working with children on a daily basis, as I did as a public school teacher, has its high highs ??? and some discouraging and exhausting lows ??. Reading my own books and sharing them with children always creates highs. I come away from these experiences walking on air and being ever so grateful to the many, many people who have helped me.
Why do I feel so grateful?
Publishing my own books takes a lot of interaction with a lot of people, and I love it!
First, I must organize the myriad of ideas in my brain that are competing for recognition and permanence. Usually that involves talking to all those around me about these ideas. (Thank goodness my world is filled with patient people.)
Then I put those ideas into words, with innumerable revisions and edits.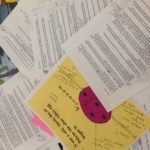 And meld those words with an illustrator's concepts. (Too short a sentence for the effort this really takes.)
Then work with a printer to make these words and illustrations into a real book.
And, of course there are ISBN's, and copyrights, and marketing plans, and more.
So, when I actually have a hold-it-in-my-hands, finished book, that I can read and share, I am grateful to all those who helped me along the way.
This sharing has more than an immediate reward. It fills my brain with memories of scenes that make me smile, like the following: ( I originally had down many more than those below. But my son, who helps me tremendously on all things involving social media, said I should only have three. So I cut it to four.)
People showing me photos they took of pelicans. "I thought of you when I was at the beach," they might say. I like being the "Pelican Lady"!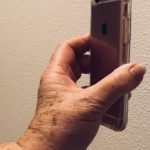 Three young girls reading and singing The Counting Book.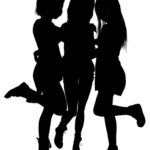 A boy discussing with me how pelicans look like dinosaurs.

A mother telling me how she and her little daughter giggle when they read the pelicans' names.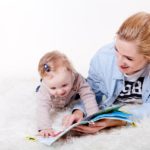 Sunshine does make me feel happy. But sharing my own books with people is a mood lifter that rates right up there near the top!
#31 – Reading to Kids Makes Me Happy!