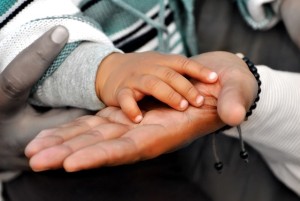 The Joy Of Learning
"Children are made readers in the laps of their parents," said Emilie Buchwald and I definitely believe it. My mother read to me. My mother loved reading, and loved words, and loved the excitement of new ideas that were opened up to us in books.
                                                       And she introduced me to all this.
I remember one of my first books, a bunny shaped book, that years later only had the cover left from being carried around so much. I remember trips to the library and coming home with my own stack of books to read, and magazines and books my mother would order that came in the mail addressed to me and my sister. And comic books, kept in a pile in the living room to sit on the floor and read. I remember reading on the couch, reading in bed, reading on the lawn under a tree with a friend. School opened up a whole new world of books and ideas, but it didn't start there.
                                                        I learned to read in my mother's lap.
And, I didn't just learn words, I learned ideas, I learned about people I had never known, I learned about places I had never seen, and about events long past, and about unlimited possibilities.
                                                       And I wanted to learn.
My mother knew about the joy of learning and she passed that joy to me. And I passed it on to mine– all three. And now to a small grandson, who sits in our laps and shares this joy of learning too.
"You may have tangible wealth untold
Caskets of jewels and coffers of gold,
Richer than I you will never be
I had a mother who read to me."
From The Reading Mother by Strickland Gillilan
Who passed that joy on to you?

#4 — Who Passed The Joy of Learning To You?